Length
74mm, Wings 95mm.
Males
Thorax top is black , narrow yellow antehumeral stripes and sides are brown with 2 narrow yellow thoracic stripes; abdomen black with pairs of yellow and blue spots including segments 9 and 10; legs black; wings have brilliant yellow costa.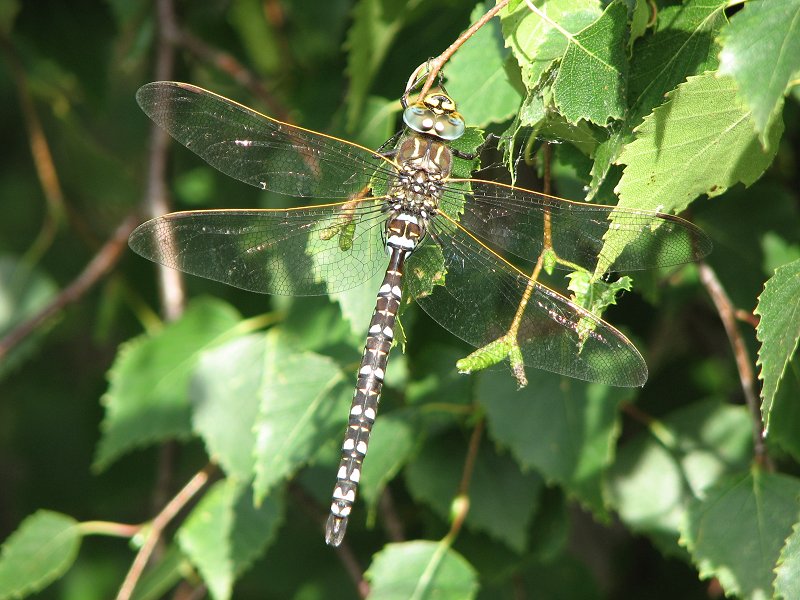 Females
Thorax brown; abdomen brown with paired yellow spots, sometimes green, rarely blue. Leading edge of the wing yellow.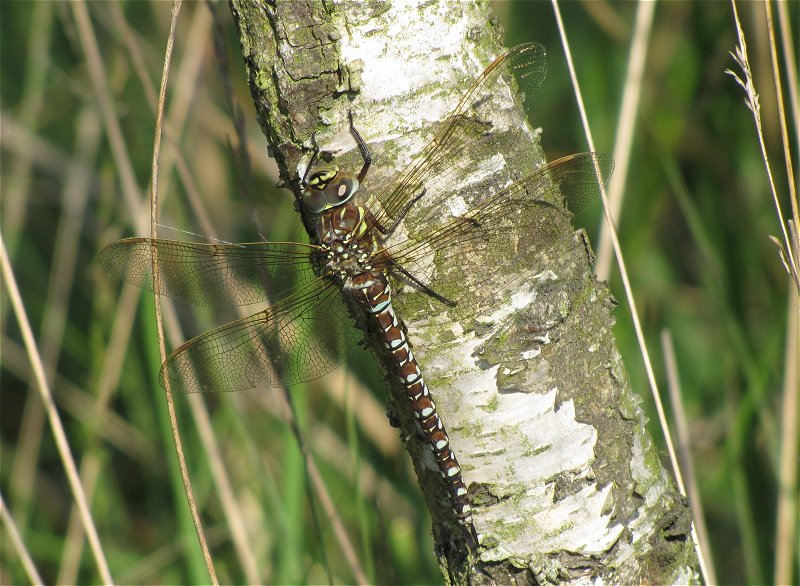 Gallery
Habitat
Acidic moorland and heath land pools, of which there is little in the East Riding.
Behavior
Males seize upon females, mate for up to 1 hour in nearby vegetation. Female oviposits alone. Larvae 2+ years.
Flight Period
Late June – October. Found in Scotland, Wales and Western half of England including parts of Lincolnshire and North Yorks Moors.
Locations