Length
63mm, Wings 87mm
Males
Thorax brown with broad thoracic stripes, with short indistinct antehumeral stripes; abdomen brown, yellow triangle mark on segment 2, separate pairs of blue spots along rest of abdomen; legs brown; eyes bluish; wings have brown costa.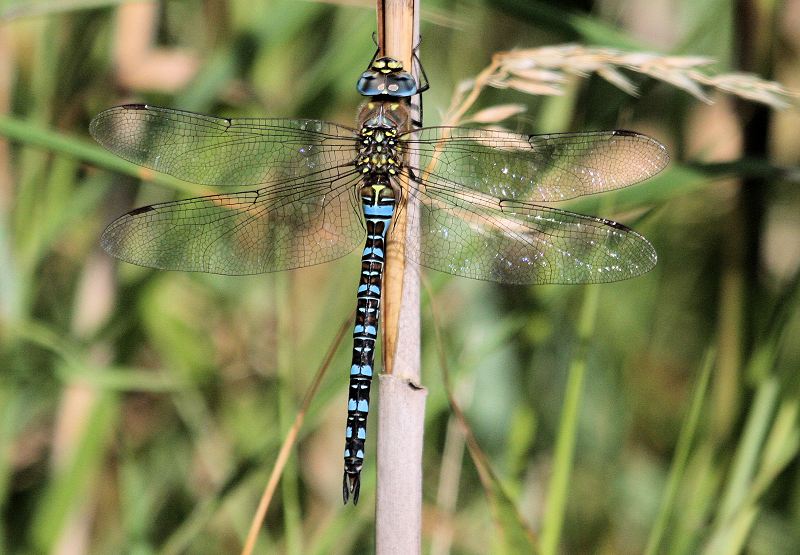 Females
Thorax antehumeral stripes very restricted, often missing; abdomen brown with small yellow-brown spots; long anal appendages. Brown costa, leading edge to the wing.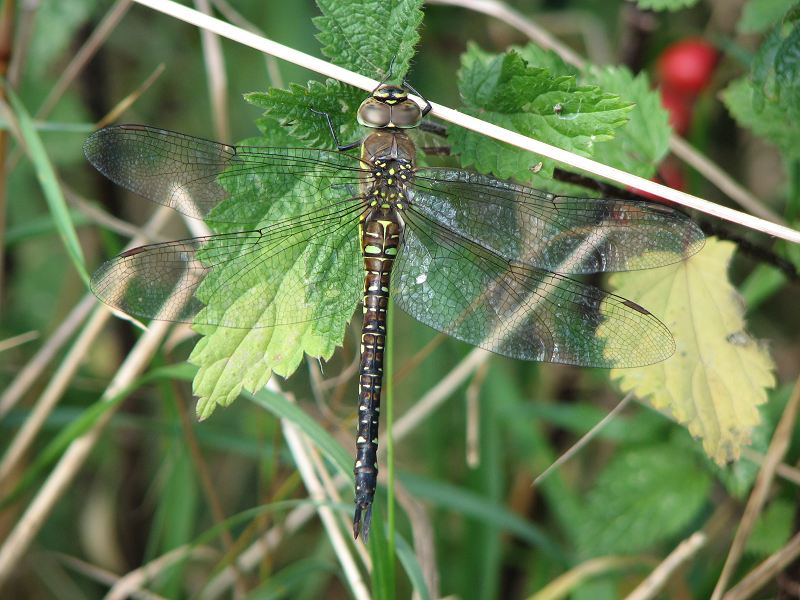 Gallery
Habitat
Canals, ditches, gravel pits, lakes, ponds rivers and streams.
Behavior
Males patrol just above water level. Copulation takes up to 2 hours in taller vegetation. Females lay eggs alone into floating plants. Larvae 1-2 years.
Flight Period
Late July – October. Found in Southern and Central England; gradually spreading through Yorkshire.
Locations