<-Previous Species – Next Species->
Length
40mm, Wings 63mm
Male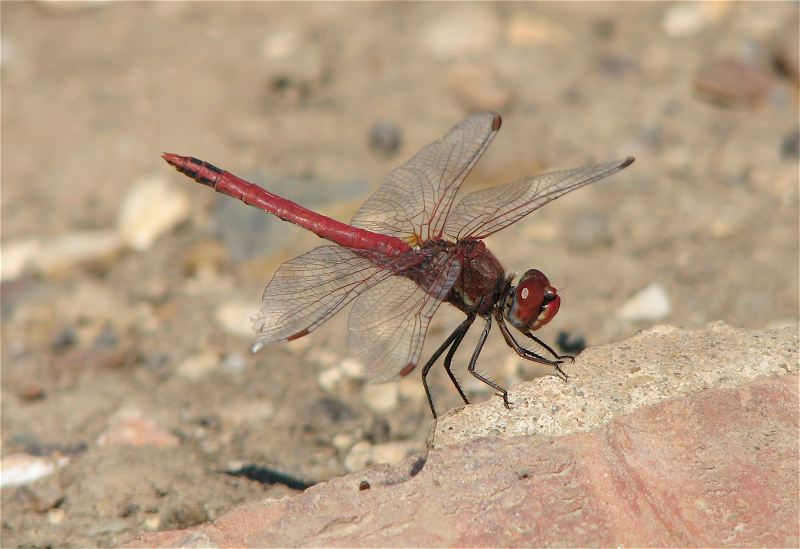 Brick red colour with central black line on segments 8 and 9; basal veins of wings near leading edges are red with a yellow patch at the base of the hind wing; underside of eyes are blue.
Females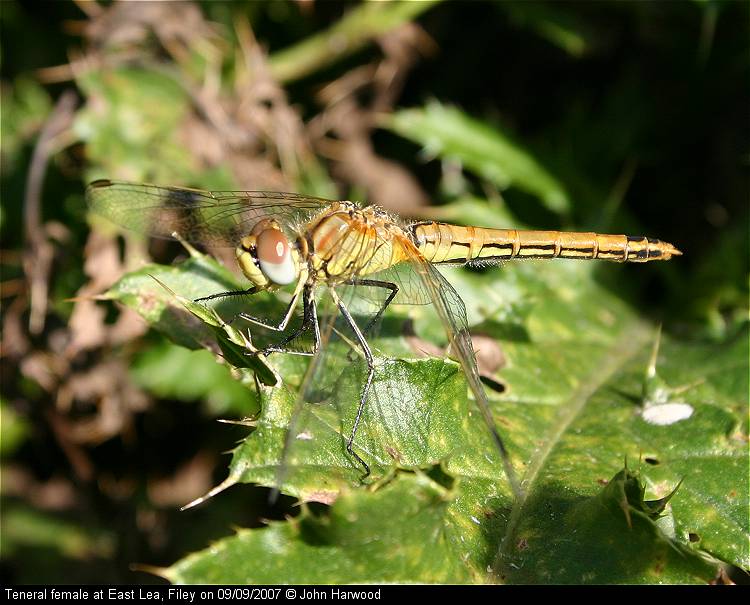 Body yellow with central black line on segments 8 and 9; yellow patch at base of hind wings and veins at front edge of wings also yellow; underside of eyes blue.
Habitat
Vagrant from Europe, although it has colonized some areas of Great Britain. In the East Riding the best site is the scrape in Clubley's field at Spurn Point. Shallow ponds, pools and ditches.
Behavoiur
Males are territorial, perching on the ground or adjacent vegetation, only flying off to intercept intruders. Frequently hovers over open water. The pair usually oviposit in tandem in areas of shallow water. The warmer water in shallow conditions helps the larvae develop quickly, sometimes resulting in a second generation emerging in the same year. They are strongly migratory, with strong influxes in some years, then none in others. These irregular influxes make it difficult to assess if this species is breeding on a regular basis.
Flight Period

Distribution Map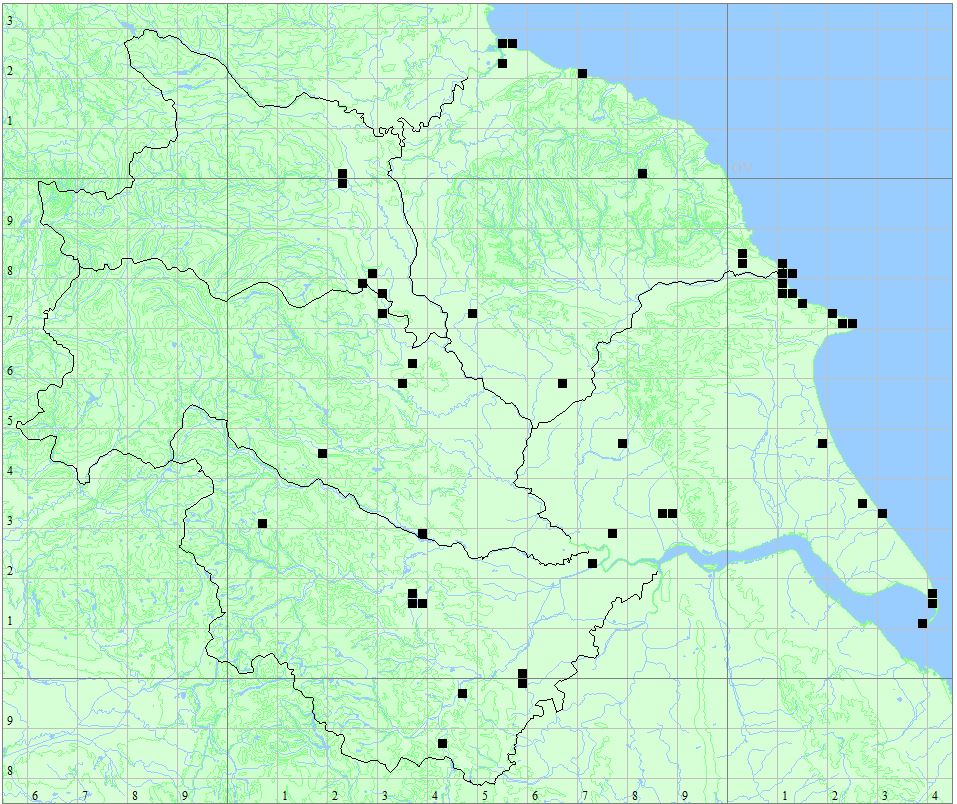 Locations