<-Previous Species – Next Species->
Length
37mm, Wings 57mm.
Males

Thorax brown with yellow patches on sides; abdomen orange/red with black central line last 2 segments ; legs black/yellow; eyes brownish; black line on top of the frons only.
Females

Thorax pale brown with yellow side panels; abdomen yellow with black central line segments 9-10 and along sides. Old females tend to take on male colours.
Habitat
Preferences are quite catholic, including ponds, lakes, canals, ditches and slow-flowing rivers. It is tolerant of brackish conditions and peaty bog pools. Can be found away from breeding sites feeding in sheltered locations, like woodland rides and hedgerows.
Behavior
Males are territorial, spending a lot of time perched, only making short flights when disturbed or chasing off intruders. Basks on the ground, especially late in the season when temperatures are lower. Frequently found away from water in sheltered areas, especially females wanting to avoid attention from males. Copulation takes place at rest, lasting around 10-15 minutes. Oviposition regularly takes place in tandem, where the eggs are flicked into the water by dipping the abdomen onto the surface. Females will also oviposit alone. Larvae emerge after one year, this taking place during the morning, onto bare bank sides or emergent vegetation.
Flight Period

Distribution Map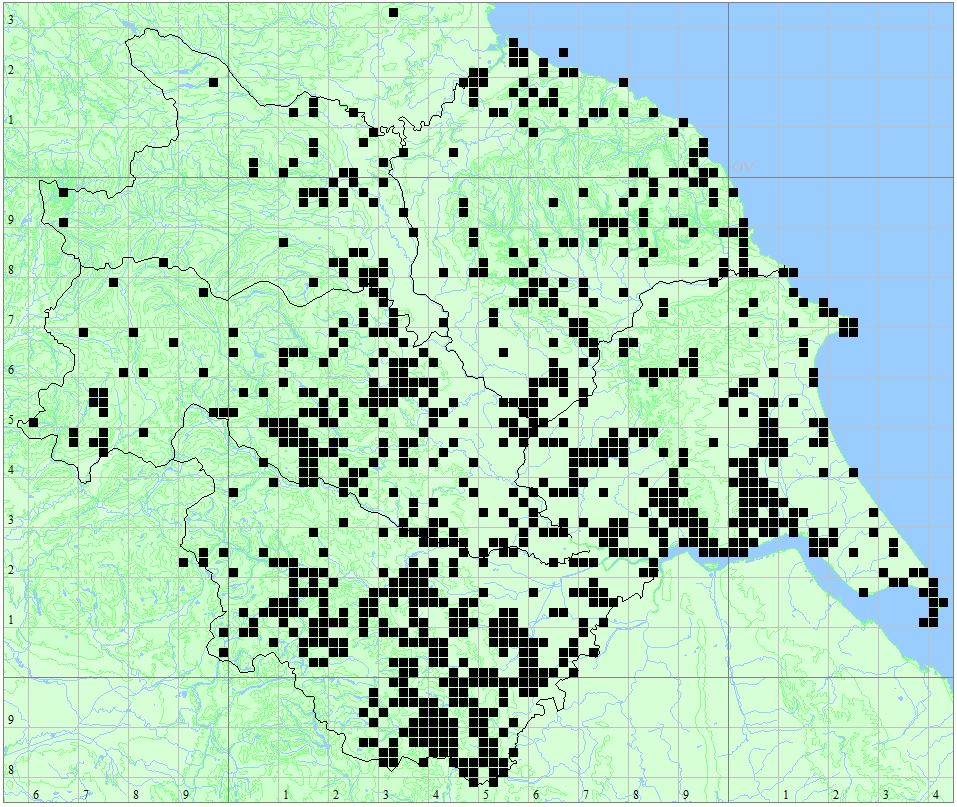 Locations