<-Previous Species – Next Species->
Length
78mm Wings, 106mm.
Males
Thorax bright green; abdomen blue with black central line; legs black; eyes green; wings clear with yellow costa.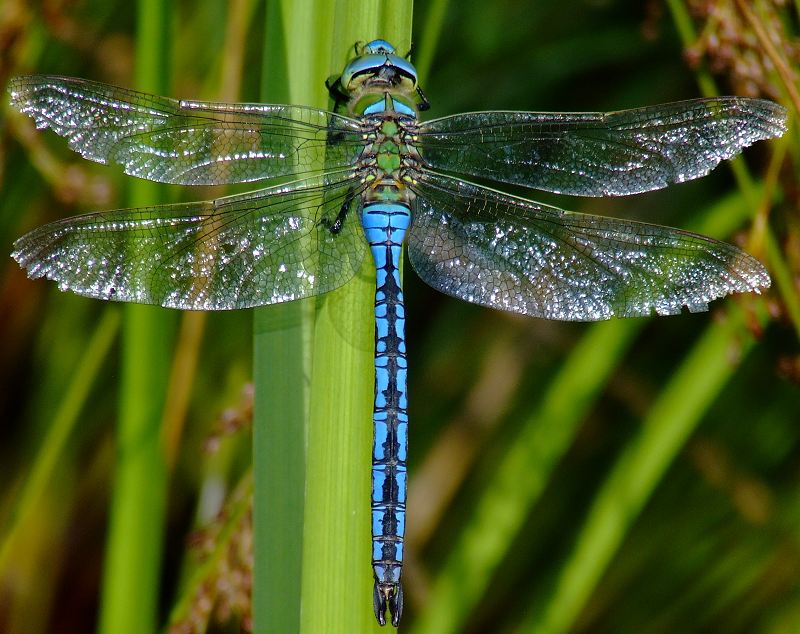 Females
Generally greenish with thicker black central abdominal line.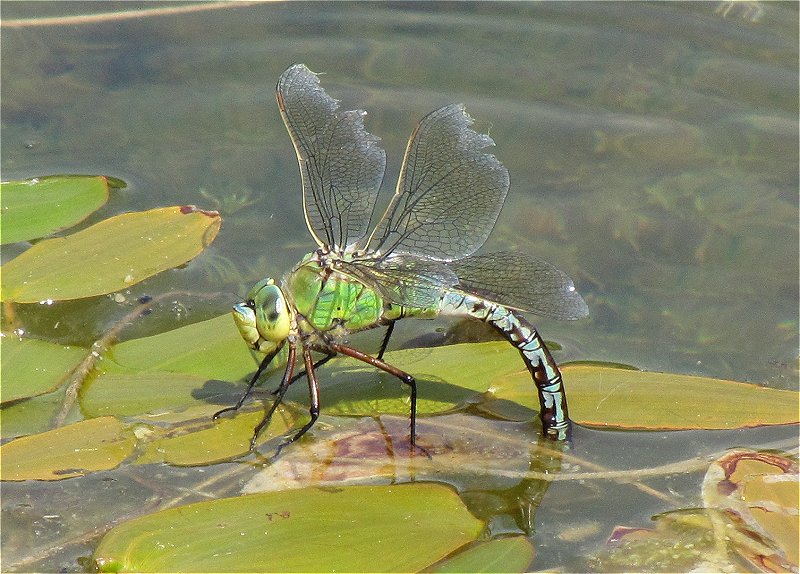 Habitat
Ponds, lakes, gravel pits, dykes, canals and slow-flowing rivers with rich marginal vegetation, also tolerant of brackish conditions. Seldom found far away from water.
Behavior
Males are territorial, rarely more than one male is present at small locations. Constantly patrols its territory, which it defends vigorously. Will take prey as large as Four-spotted Chaser Libellula quadrimaculata. Copulation takes place away from water and lasts around ten minutes. The female then oviposits alone into submerged vegetation. Larvae emerge after two years on to tall emergent vegetation. Emergence is usually synchronous at site level.
Flight Period

Distribution Map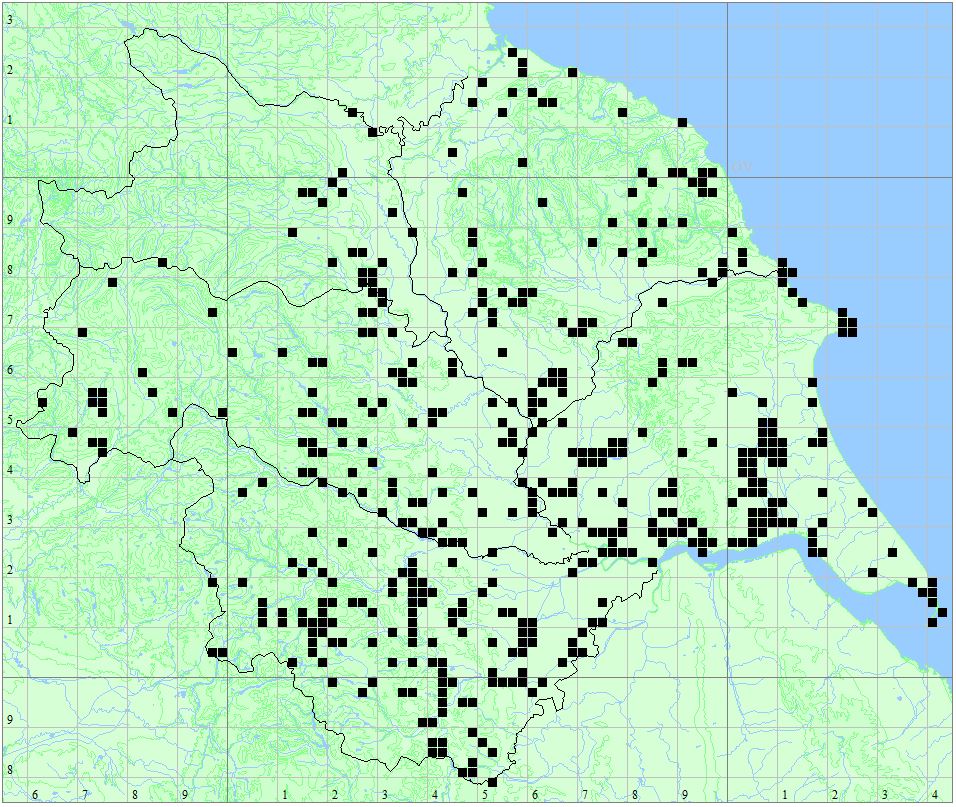 Locations