Length
32mm, Wings 36-42mm
Male
Bright blue body with black markings on upper surface of abdomen, segment 2 has lollipop mark; segment 8 and 9 all blue; broad antehumeral stripes on black thorax; eye spot linked by bar.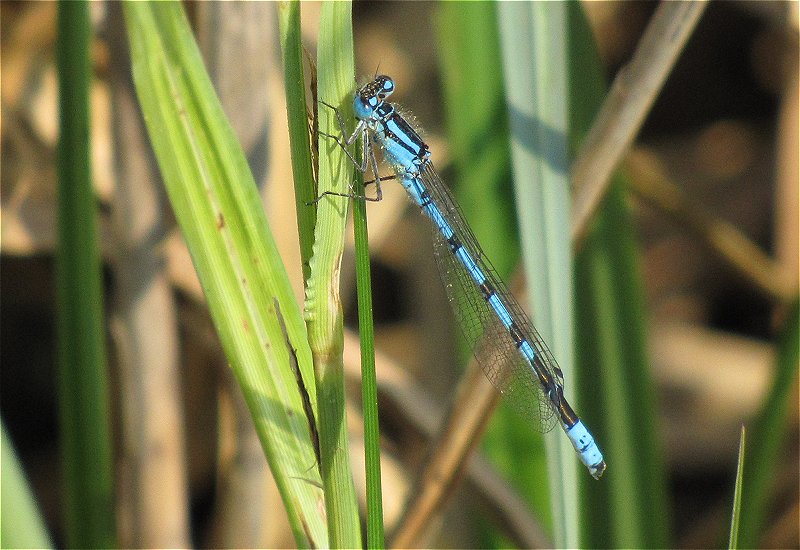 Female
3 colour forms:-
1) abdomen with black markings.
2) Green with black markings.
3) Brown with black markings. All have characteristic medial spine under segment 8, presumably puncturing plant material before inserting an egg.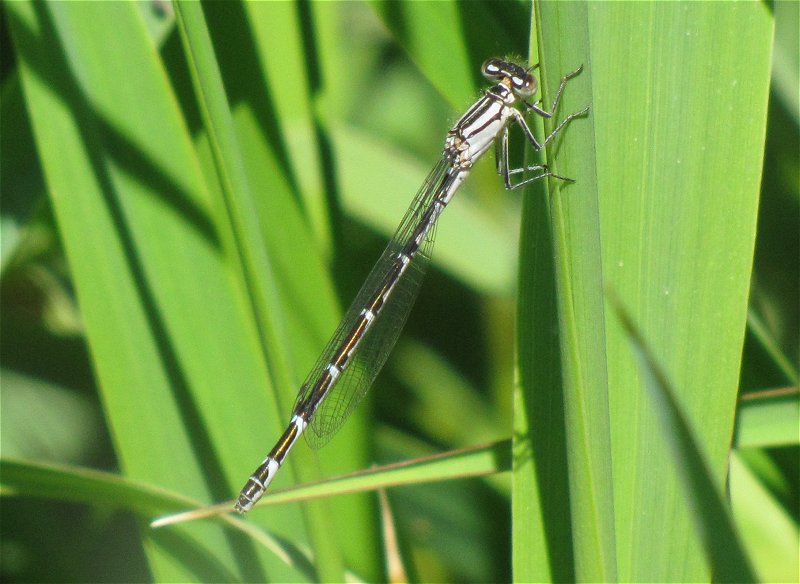 Gallery
Habitat
Canals, gravel pits, lakes, ponds and slow moving rivers.
Behavior
Pairs lay eggs into stems of vegetation, female often immersing, when male will detach from her. Male will pull her out if she has difficulty. Larvae 2 years. Adults feed around grasses catching small insects.
Flight Period
Mid-May to late September.
Status
Occurs on a wide range of varying water-bodies. Can be more conspicuous than the similar Azure Damselfly. Blue damselflies ranging far over open water are usually this species. Generally the most abundant blue damselfly at sites, where the Azure can be absent.
Locations