Length
78mm Wings, 106mm.
Males
Thorax bright green; abdomen blue with black central line; legs black; eyes green; wings clear with yellow costa.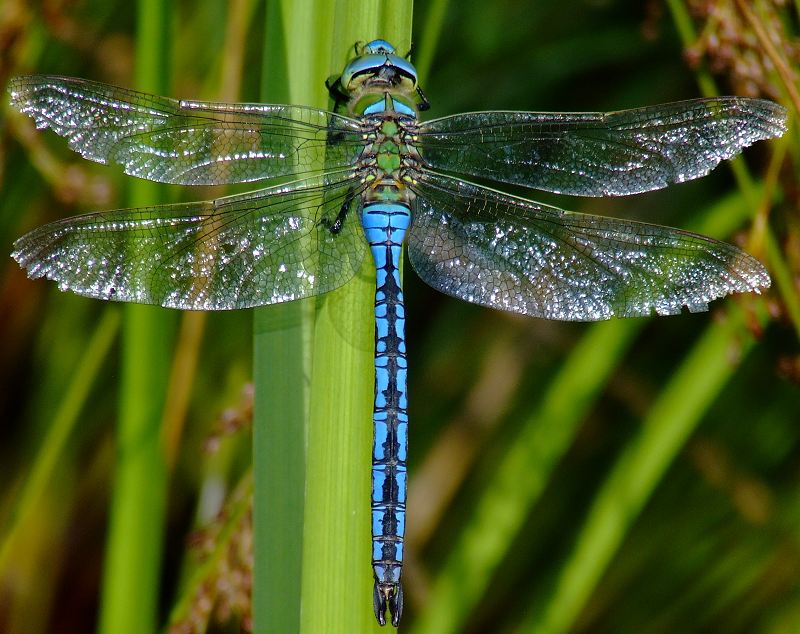 Females
Generally greenish with thicker black central abdominal line.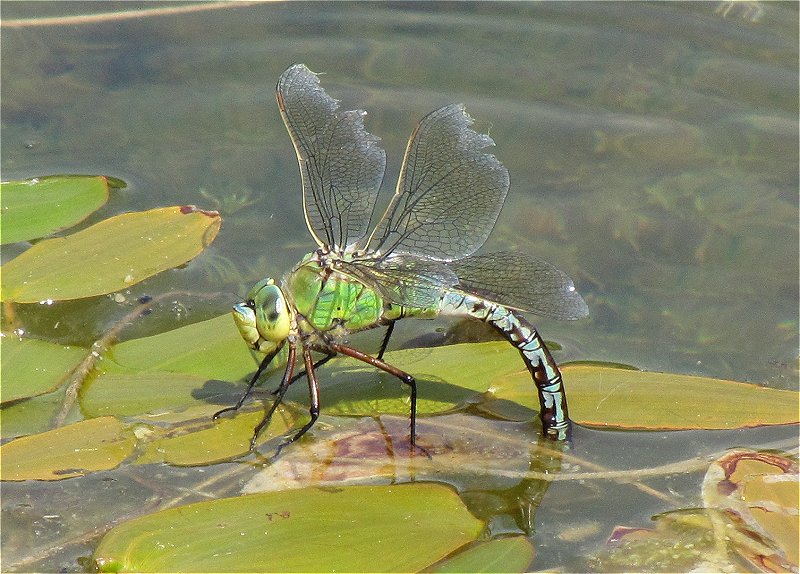 Gallery
Habitat
Canals, gravel pits, lakes and ponds.
Behavior
Males have strong flight, flying low over territorial waters. Females lay eggs alone into floating vegetation.
Flight Period
Late May to mid-August. In Great Britain found in most of England and Wales, south of Lancashire/ Humber. Gradually spreading through the East Riding.
Locations