<-Previous Species – Next Species->
Length
73mm, Wings 102mm.
Males
Thorax brown; abdomen brown with bright blue spots at sides; wings characteristically honey brown colour; legs pale brown.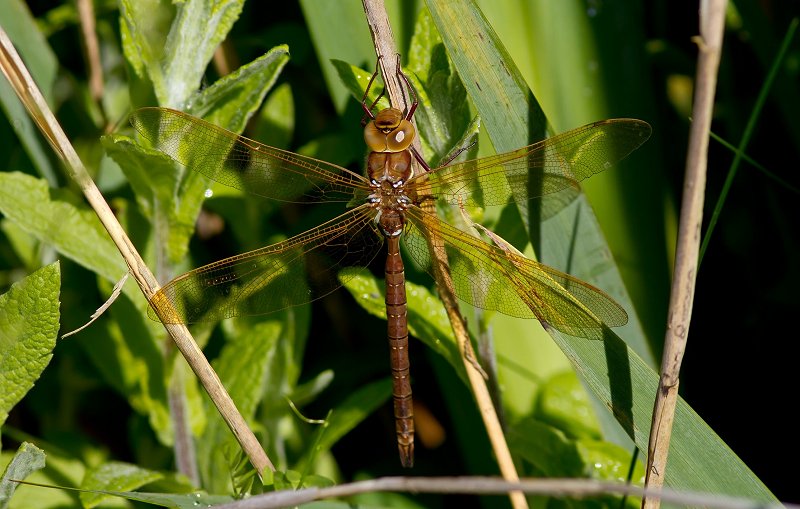 Females
As males except blue spots on abdomen replaced with yellow markings.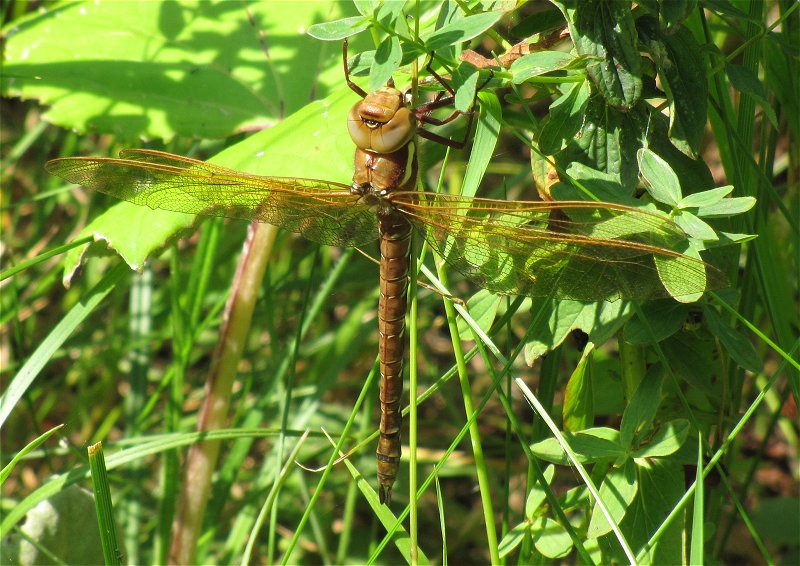 Habitat
Lakes, ponds, gravel pits, canals, ditches and slow-flowing rivers. Will tolerate moderate levels of pollution.
Behavior
Males are territorial, even defending territories away from water. They are often observed hawking along woodland rides and hedgerows. This is a difficult species to approach when settled, the first sign of their presence is usually the rustling of wings, as the fly up from roosting places in tall grasses. Copulation is lengthy, the female then ovipositing into emergent floating vegetation, or decaying floating logs, where several females may oviposit together. Larvae emerge two to four years later at night, with the maiden flight taking place before dawn.
Flight Period

Distribution Map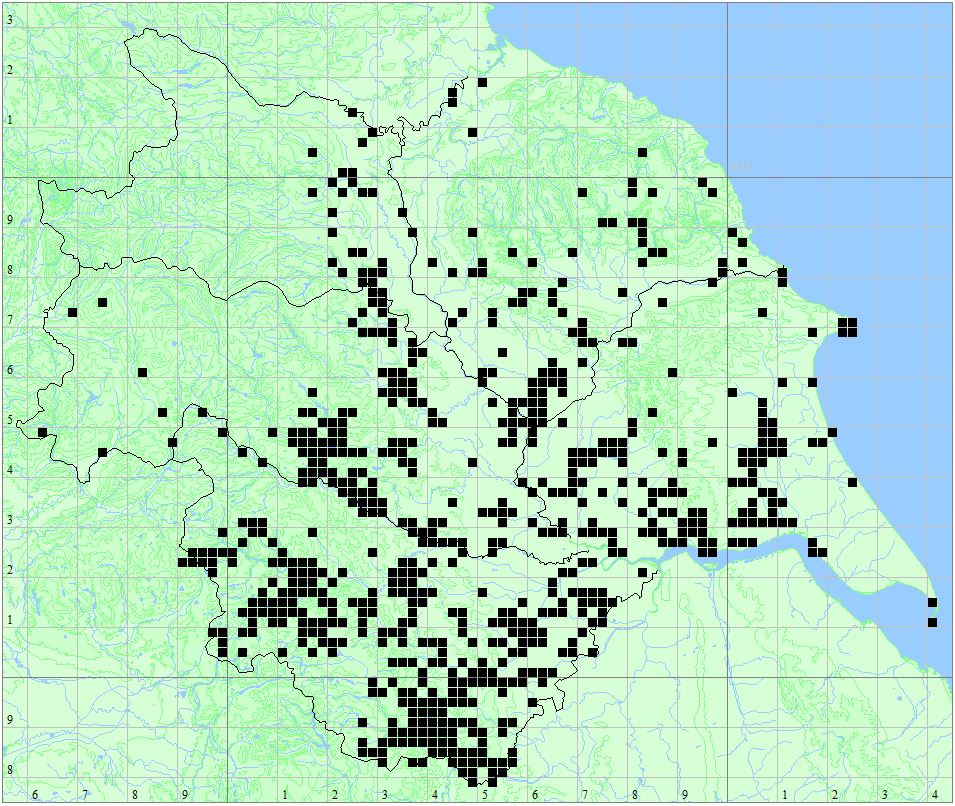 Locations