Length
73mm, Wings 102mm.
Males
Thorax brown; abdomen brown with bright blue spots at sides; wings characteristically honey brown colour; legs pale brown.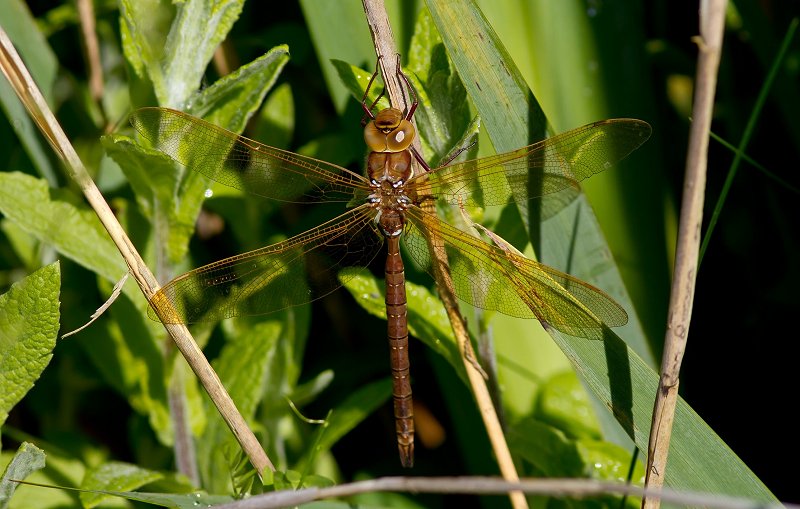 Females
As males except blue spots on abdomen replaced with yellow markings.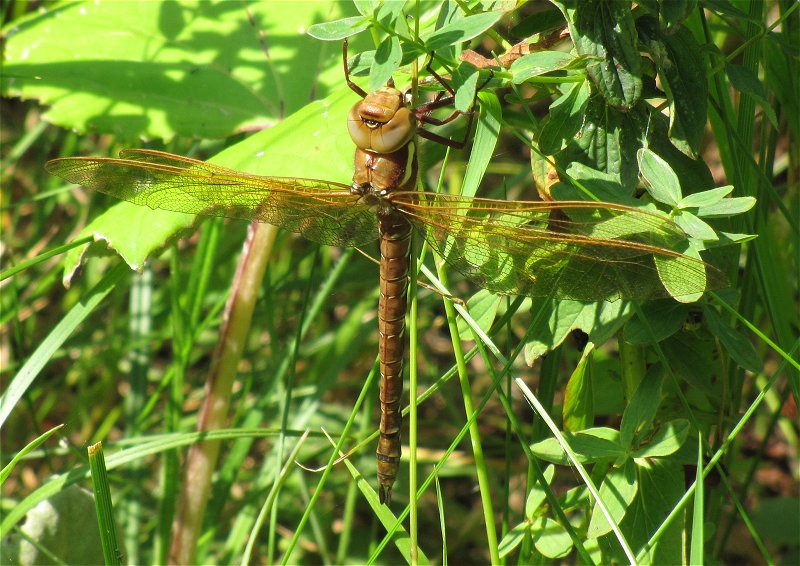 Gallery
Habitat
Canals, ditches, lakes , ponds and slow rivers.
Behavior
Hunt late in day often catching prey by street light (photo of wings which were found on street pavement). Males patrol at head height. Females lay eggs alone into water plants or damp wood. Breeds in a variety of standing or slow moving water sites. Can be encountered several miles away from water feeding along woodland edges or rides.
Flight Period
The national flight period is from mid-June to early October. The East Riding flight period is detailed in the chart below and is based on current records.
Locations